We believe in a decentralized future.
Zynesis is a Blockchain Research & Development Lab & Consultancy, designing and building decentralization systems for our clients and the ecosystem.
We are experts of blockchains.
We have deep technical knowledge and experience in blockchain and decentralized systems.
We have been building, developing and contributing to the blockchain ecosystem, especially Bitcoin, Ethereum & Dash, since year 2011.


We BUILD, and we SHIP.
We architect, engineer, and develop blockchain and decentralization solutions for our partners. And most important of all, we SHIP! #ZynesisBUIDL
Our Services
Decentralized system design
Planning and designing of a decentralized system, including designing a working token economics, a.k.a. tokenomics, for your system.
Smart contract development
We can help you craft that functional and secure smart contracts that you need, be it for your utility token, token sale or for your unique decentralized system.
Running into scaling issues with existing public blockchains? Speak to us and we can explore potential layer-2 scalability options, such as Plasma or Lightning Network, for your scaling woes.
Decentralized token creation
Engineering and launching of decentralized tokens. Securities or utilities token? Ethereum-based ERC20 or Bitcoin-based CounterParty or on a unique chain? No problem!
Multi-Cryptocurrency
Multi-Crypto
Don't be a maximallist! We can help your business and token sale (ICO) support multiple cryptocurrency, BTC, ETH, DASH, LTC, LSK, ETC, DOGE and many more to widen your cryptocurrency coverage.
It helps to have an extra pair of eyes to go through your Solidity Ethereum smart contracts for potential security and gaming risks. A security audit report will be provided at the end of the audit.
Case Studies
Advisory and software development services in creating the world's upcoming leading cryptocurrency options platform built on Ethereum technology and their token sale efforts.
Provided blockchain & software development services that contributed to the token sale that successfully raised $80 million in 7 minutes.
Smart Nation Fellowship
Designed and developed SmartNode, a proof-of-concept of a decentralized procurement system for smart homes and offices that promotes open economy.
Trusted by the following industry leaders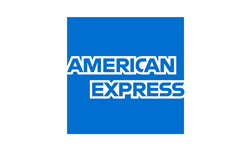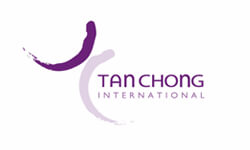 Team
Principal Consultant
U-Zyn Chua
Chief Blockchain Architect
U-Zyn Chua is a seasoned entrepreneur and technology consultant having more than a decade of experience in IT solutions. U-Zyn has been working on the technical aspects of Bitcoin, blockchain and decentralization technology since 2011. He started one of the earliest Bitcoin exchanges in Asia in 2011 and was the lead blockchain developer for the successful TenX token sale. U-Zyn has also conducted blockchain research for GovTech as part of his Smart Nation Fellowship.
U-Zyn was recently selected to be on Singapore Tatler Gen-T list 2018. Singapore Tatler Gen-T lists 50 of the brightest connectors, creative visionaries, influential innovators and disruptive talents in Singapore.
Awards
Engineering
Kven Ho
Senior Engineer
Ivan Lee
Senior Engineer
Genevie Loo
Senior Engineer
Hans Yulian
Senior Engineer
Sau Shen Chaw
Frontend Developer
Aen Tan
UI/UX
Operations
Dionne Ong
Finance
Sekling Lai
General
Careers
We are a highly passionate team working on a goal to enable a decentralized future that we truly believe in.
We are on the lookout for the following talented personnels to join our team:
Blockchain Engineer
Senior Engineer (JavaScript)
Senior Engineer (C, C++)
Frontend Developer
UI/UX Designer
SysOps / DevOps Engineer
Drop us a mail at work@zynesis.com if you believe you are whom we are looking for.